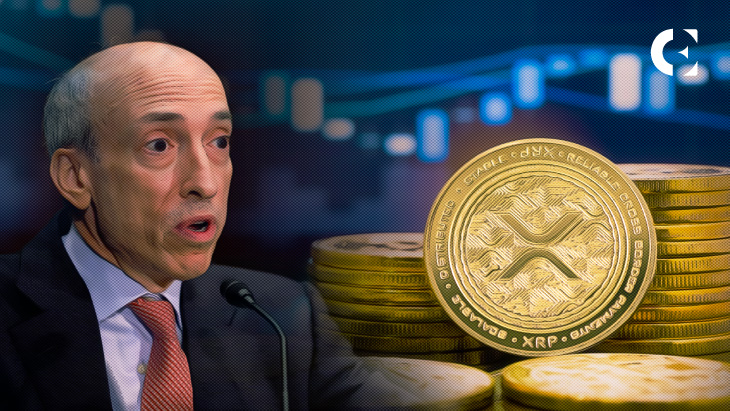 'Someone Wants To Orchestrate A Pump For XRP,' Says John Deaton
Deaton arrived at this idea due to an update provided by a crypto news outlet on the Ripple Vs SEC case.
XRP market price surged by 0.20% in the last 24 hours.
Founder of CryptoLaw John E Deaton alleges XRP price orchestration following a tweet posted by Blockchain Daily, a cryptocurrency news publishing platform. In the Tweet, it was stated that Ripple and Securities and Exchange Commission (SEC) were to hold an undisclosed meeting.
Offering a stirring update on the trailblazing Ripple vs SEC case, the tweet from Blockchain Daily's official handle read, "Just In: Reportedly Ripple and SEC to hold undisclosed meeting on May 8th – Unconfirmed Source."
Deaton responded by challenging the authenticity of this news. "I'm willing to bet this is false," says Deaton, as he points out that the SEC and Ripple layers could meet anytime they so desire. He further adds,  "I don't think they would pick a date a week from now and then leak it out."
The lawyer goes on to explain that this is not how a settlement happens. He emphasizes that the only time a settlement occurs is after a ruling by the judge happens. In this case, it will be by Hon. Judge Torres. Deaton highlights that this scenario will only arise if Ripple gets a big victory. In that event, it could lead to offering a political win for the SEC and help Gary Gensler, SEC Chair, save face via settlement.
However, Deaton does not believe there is any way Gensler can save face, as he states, "Sorry, not going to happen." He further questions on what basis Gensler would agree that the sale of XRP, now and in the future, would not be treated as a security, while he [Gensler] continues to challenge Coinbase and the others. Deaton observes critically:
He [Gensler] could somehow claim that XRP is like no other token after claiming that it was like others for over two years.
It is under these circumstances that Deaton believes that this might be a deliberate attempt to pump the value of XRP in the market. Referring to the claims of market manipulation and insider trading, he says, "They wouldn't set a meeting and run the risk of a leak and influence the market." Deaton reconfirms that they would just meet, come to terms, and only then would report a settlement to the judge.
According to Coinmarketcap, XRP is currently valued at $0.465240 with a 24-hour trading volume of $858,183,678 showing a surge of 0.20% in the last 24 hours. XRP was consolidating at a price of $0.4638 at the time Blockchain Daily posted the tweet and has not shown much change since.