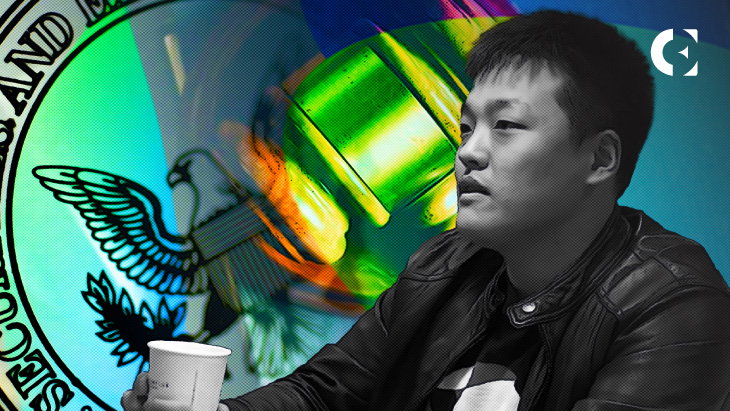 Terraform Manipulates: SEC Charges Do Kwon's Company for Fraud
The Commission told that the platform had been marketing the crypto assets through manipulation.
Gary Gensler commented that the company acquired trust among the investors through misleading statements.
The Securities and Exchange Commission (SEC) charged the Singapore-based blockchain protocol and payment platform Terraform Labs and its co-founder, the besieged Do Kwon, with "orchestrating a multi-billion dollar crypto asset securities fraud."
Notably, on February 17, the SEC tweeted that it has charged the company and its head for the fraud that involved "an algorithmic stablecoin and other crypto asset securities":
Reportedly, Terraform Labs, under the leadership of Kwon, had been embezzling billions of dollars from investors "by offering and selling an inter-connected suite of crypto asset securities, many in unregistered transactions,"  since April 2018 until the platform's ultimate end in May 2022. As per the reports issued by the SEC, the assets included "mAssets" and Terra USD (UST). The Commission stated that:
These included "mAssets," security-based swaps designed to pay returns by mirroring the price of stocks of US companies, and Terra USD (UST), a crypto asset security referred to as an "algorithmic stablecoin" that supposedly maintained its peg to the U.S. dollar by being interchangeable for another of the defendants' crypto asset securities, LUNA.
Significantly, the SEC alleged that Kwon and his company had been involved in manipulating the tokens so that their value would eventually increase and thereby allow the users to earn a profit; the manipulation led thousands of customers to buy an enormous number of crypto asset securities.
Additionally, the SEC Chair Gary Gensler claimed that Terraforms and Kwon had built trust among customers through "misleading statements":
We allege that Terraform and Do Kwon failed to provide the public with full, fair, and truthful disclosure as required for a host of crypto asset securities, most notably for LUNA and Terra USD. We also allege that they committed fraud by repeating false and misleading statements to build trust before causing devastating losses for investors.
Furthermore, the report enlisted the various officials who have been associated with the investigation, including James Murtha, Roger Landsman, Elisabeth Goot, Daniel Koster, Kathleen Hitchins, Donald Battle, and David Crosbie, under the supervision of Osman Nawaz, Reid Muoio, Jorge Tenreiro, and David Hirsch.